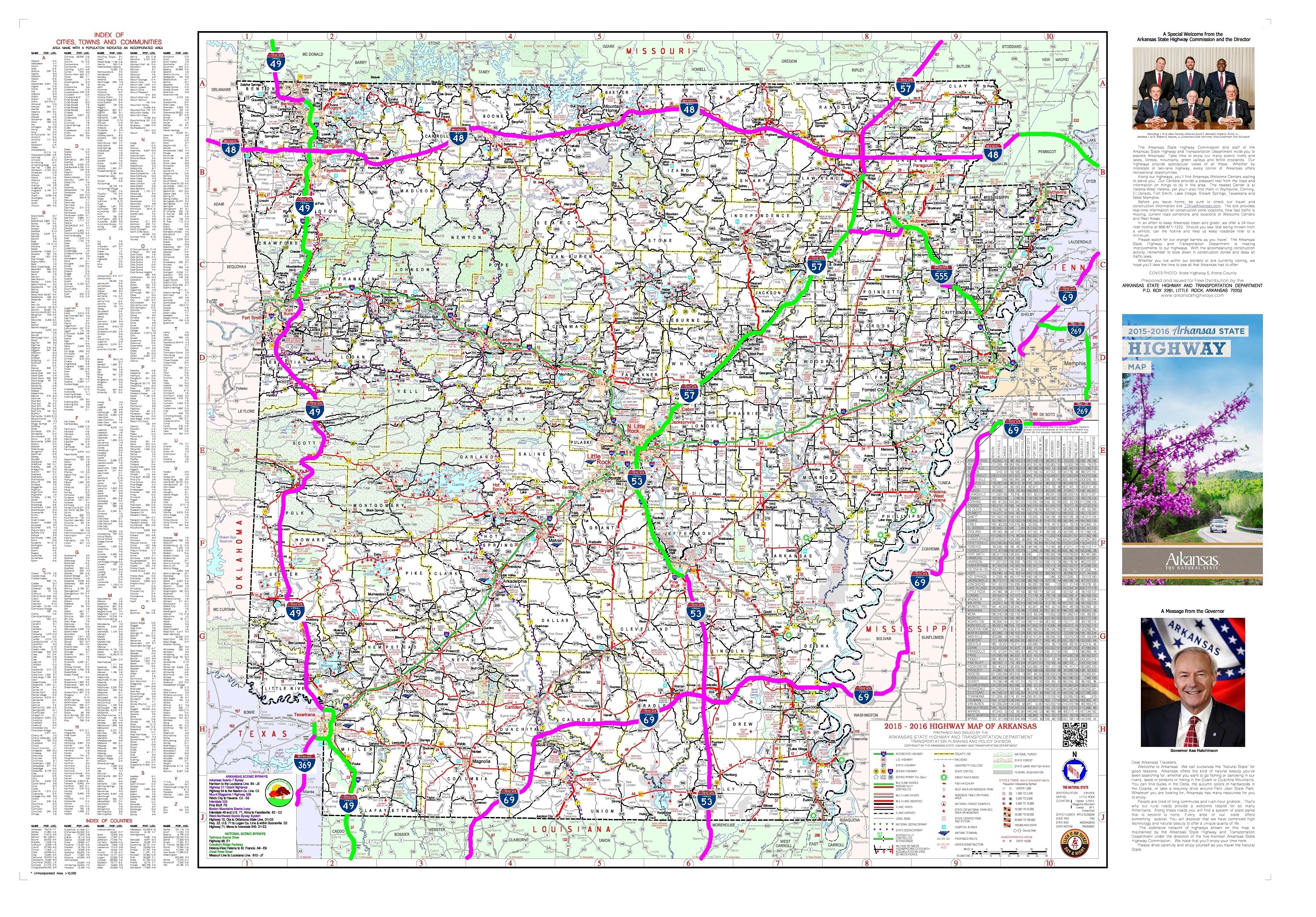 I-48
The conceptual I-48 Interstate corrdor is the conversion of US 412 in Northern Arkansas. I-48 runs through Northwest Arkansas in Benton County, the route serves Siloam Springs as a major route through the southern part of the city. US 412 has a concurrency with Highway 59 that ends in east Siloam Springs. US 412 becomes four-lane and runs east to enter Washington County. US 412 crosses I-49/US 62/US 71 in Springdale, where the route is four-lane with a center left-turn lane. Hindsville was bypassed in 2009 with a four-lane alignment of US 412. US 412 continues east, winding through forested land. In Alpena, US 412 begins a concurrency with US 62 for approximately 150 miles through north central Arkansas. After the concurrency ends, US 412 runs due east to through downtown Walnut Ridge.
I-49, I-69
I-49 runs along western Arkansas from Texarkana to Ft Smith. I-69 runs across southeast Arkansas. The new I-555 Interstate corridor is shown to Jonesboro.
I-57
The new I-57 conversion of US 67 is show in Northeast Arkansas.
I-53
The conceptual I-53 Interstate corridor connects the exsting I-530 from Little Rock to Pine Bluff, the "I-69 Spur" AR 530 to Monticello, and finally the "I-69 Spur Extension" from Monticello to Monroe, Louisiana.